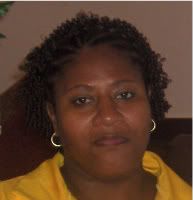 Greetings all,
Jamie Scott is presently locked down in a cell in the infirmary
on a hospital bed on the men's side of the prison. She has had
some of the toxins removed from her body through a temporary
catheter, but she is still seriously ill and should be hospitalized!
The prison has known that Jamie was sick for some time, yet
her condition was allowed to manifest and deteriorate to this
level and we do not trust them to provide her with sufficient
medical care at all, their track record with Jamie is horrendous!
Jamie Scott was a healthy young woman in 1993 when she was
snatched away from her family for no good reason and locked
down in tortuous conditions for 15 yrs, now her condition is life-
threatening, must this horrific injustice now become a death
sentence?!
Gladys Scott is extremely upset by all of this, as you can well
imagine. As reported earlier, she has offered one of her own
kidneys for Jamie and was told that as a state prisoner she
doesn't qualify. With each passing day she is becoming more
and more alarmed and could really use some cards/letters
from supporters:
Gladys Scott #19142
CMCF/B-Bldg.
P.O. Box 88550
Pearl, MS 39288-8550
Please continue to contact the governor's office, we cannot rest
or believe that our efforts are in vain. Call into talk radio, enter
info on as many blogs, Ning groups, etc., as possible, we need
to really make a very loud NOISE in order to be heard! We
need all of your ideas and talents, thank you all!
JAMIE SCOTT, #19197, IS SUFFERING CRUEL AND
INHUMAN PUNISHMENT!
BE DIRECT BUT PLEASE BE COURTEOUS
Governor Haley Barbour
P.O. Box 139
Jackson, Mississippi 39205
1-877-405-0733 or 601-359-3150
Fax: 601-359-3741
(If you reach VM leave msgs, faxes, and please send letters)
Attorney General Eric Holder
U.S. Department of Justice
950 Pennsylvania Avenue, NW
Washington, DC 20530-0001
(FEEL FREE TO CONTACT ANY AND ALL MAJOR MEDIA YOU HAVE
INFORMATION FOR, DON'T BE LIMITED BY THESE LISTINGS AT ALL!)
MISSISSIPPI MEDIA:
WLBT
(601) 960-4426 newsroom
(601) 355-7830 newsroom fax
http://www.wlbt.com/Global/story.asp?S=241208&nav=menu119_8_8
"Stribling, Wilson"
, ( Asst News Director )

WAPT TV
calling 601-922-1607. To report news tips, call 601-922-1652.
to submit news to the MGR, news anchor or anyone use this link
http://www.wapt.com/contact/index.html

WJTV
Phone: (601) 372-6311
Fax: (601) 372-8798
http://www2.wjtv.com/jtv/online/site_information/contacts/

FOX40
601-922-1234
http://www.my601.com/content/contactus/default.aspx

GENERAL MEDIA:

NBC TODAY SHOW: Today@NBCUNI.com
NBC NIGHTLY NEWS: Nightly@NBC.com
Listing of NBC/MSNBC Show e-mails at http://www.msnbc.msn.com/id/10285339/

NBC News
30 Rockefeller Plaza
New York, N.Y. 10112
Phone: (212) 664-4444
Fax: (212) 664-4426

CBS FEEDBACK FORM: http://www.cbs.com/info/user_services/fb_global_form.php
CBS NEWS
524 W. 57 St., New York, NY 10019
Phone: 212-975-4321
Fax: 212-975-1893

ABC NEWS CONTACT FORM: http://abcnews.go.com/Site/page?id=3271346&cat=Good%20Morning%20America
ABC NEWS
77 W. 66 St., New York, NY 10023
Phone: 212-456-7777

CNN NEWS TIP FORM: http://www.cnn.com/feedback/tips/newstips.html
CNN
One CNN Center, Box 105366, Atlanta, GA 30303-5366
Phone: 404-827-1500
Fax: 404-827-1784

Joe Madison: Joe.Madison@xmradio.com

Geraldo Rivera: atlarge@foxnews.com

Oprah Contact Form: https://www.oprah.com/plugform.jsp?plugId=220

USA Today
7950 Jones Branch Dr., McLean, VA 22108
Phone: 703-854-3400
Fax: 703-854-2078

Associated Press
450 West 33rd St., New York, NY 10001
Phone: 212-621-1500
Fax: 212-621-7523
General Questions and Comments: info@ap.org

Dr. Gloria Perry, Medical Department (601) 359-5155
gperry@mdoc.state.ms.us

Margaret Bingham, Superintendent of Central Mississippi Corrections Facility
(601) 932-2880
mbingham@mdoc.state.ms.us
FAX: (601) 664-0782
P.O. Box 88550
Pearl, Mississippi 39208

Christopher Epps, Commissioner of Prisons for the State of Mississippi
601-359-5600
CEPPS@mdoc.state.ms.us
723 North President Street
Jackson, MS 39202

Emmitt Sparkman, Deputy Commissioner
(601) 359-5610
esparkman@mdoc.state.ms.us

Congressman Bennie Thompsom
Washington, D.C. Office
2432 Rayburn HOB
Washington, D.C. 20515
(202) 225-5876
(202) 225-5898 (Fax)
Jackson, Mississippi Office
3607 Medgar Evers Blvd
Jackson, MS 39213
(601) 946-9003
(601)-982-5337 (Fax)

Congressman Alcee L. Hastings
Washington Office
2353 Rayburn Office Building
Washington D.C. 20515
Tel: (202) 225-1313
Fax: (202) 225-1171

Congressman Jeff Miller
Washington D.C.
2439 Rayburn House Office Building
Washington DC 20515
Phone: (202) 225-4136
Fax: (202) 225-3414
Toll Free Phone Number to District Office
Pensacola, Florida
Phone: 866-367-1614
=============

http://www.freethescottsisters.blogspot.com