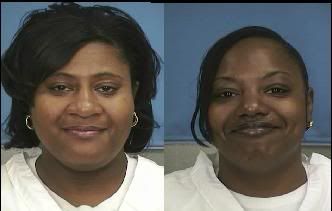 Thank you for being a part of the group

Free The Scott Sisters.
http://www.tagged.com/freethescottsisters
Jamie and Gladys Scott would love to receive your letters of support and
encouragement, please send a card or a letter! Let them know we will be praying for
them and working together to gain their freedom.
Jamie Scott #19197
CMCF2/A-Bldg.
B Zone, Bed 196
P.O. Box 88550
Pearl, MS 39288-8550
Gladys Scott #19142
CMCF/B-Bldg.
P.O. Box 88550
Pearl, MS 39288-8550
http://www.ronsworldlife.com
Justice For All